Watch Trailer
Add to List
Request Correction
Write Plot
Write Review
Movie Information
Quick Reviews
Full Reviews
Movie Lists
Movie Talk Posts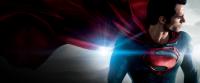 Movienerd1600
Aspiring Actor
Movienerd1600 - wrote on 2017-11-02 11:53
I picked up the Dark Tower Steelbook at Best Buy recently https://www .bestbuy.com/site/the-dar k-tower-steelbook-4k-ultr a-hd-blu-ray-blu-ray-only --best-buy-2017/5913520.p ?skuId=5913520 as I am a fan of them and this one looked appealing. Since I like Idris' work (he was great in Luther), it was a no brainer for me,  but this film seemed like it never really got into any kind of meaningful detail. Maybe they should have done a two-parter or mini series.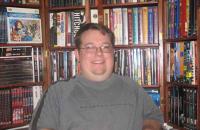 Chris Kavan
Movie God
Chris Kavan - wrote on 2017-08-17 06:57
Agree or disagree - I was a bit disappointed, but I wasn't surprised by it.Dark Tower, The (2017)Dark Tower for Dummies2.5/4 starsHow do you distill a massive eight-novel series (often referred to as writer Stephen King's magnum opus) in to a film? The question has been raised before, with rumors about a series of movies, a TV series and more - only to fall apart. But here we are, 2017 finally brings us the long-awaited adaptation - but I can say with certainty that this is not the film I wanted.

The biggest problem with The Dark Tower is not the casting - Idris Elba gives off a great vibe as our Gunslinger, Roland while Matthew McConaughey (who I was worried about) actually plays menacing rather well, though I can't help but imagine him as a super evil version of that guy in all the Lincoln commercials and young Tom Taylor is spot-on as the psychic boy with the "Shine" Jake Chambers. No, casting is not the issue - the problem is the story. The film takes bits and pieces from seemingly every book and tries to make a coherent 95 minute movie out of it. It can't be done - and because they tried you lose out on any impact. The characters aren't fleshed out enough, things that make sense if you have read the books will be lost amidst the break-neck pace of the story and important characters are simply left out.

I realize this isn't meant to be a direct adaptation of the books - in fact this story takes place after everything (those who have read the books know this story has been told many, many, many times) but it can't hide the fact that they're trying to cram everything in to one too-short film instead of investing in a proper franchise. It's too bad - The Dark Tower could have made for an epic series, instead I fear this inadequate version is all we'll ever see.

The film actually is more focused on Jake Chambers than anyone else. Our outcast boy has dreams and visions about The Dark Tower, the Man in Black (McConaughey) and young kids like him being harvested for their power - all in order to bring down the tower. Even as these events go on in a separate world - our own suffers from a series of earthquakes brought on by the attacks. Jake eventually has a vision of the Gunslinger, as well as of an abandoned house in New York - one he is convinced will lead him to the Gunslinger.

Roland's story is much more interesting - but we never really get to see it. A brief flashback to a major battle and the death of his father (a cameo from Dennis Haysbert) and his feud with the Man in Black. He is a broken man, one who only seeks revenge against his age-old enemy, already convinced the tower will fall and all the worlds end. But he is also a survivor and his skills with his guns are second to none.

The film introduces characters like the bullets he fires - rapid and quickly used - Jackie Earle Haley as a skin-changing leader, Fran Kranz and Abbey Lee as loyal soldiers to the dark, Katheryn Winnick and Nicholas Pauling as Jake's mom and step-father, Claudia Kim as a village seer who knows the power Jake holds - and, sadly, none really make that much of an impression. It's the downfall of trying to fit so much in such a small amount of time - you don't get to know these characters the way you should.

The Dark Tower boasts some impressive visuals. It boasts some great references to King's work (including The Shining, It, Cujo and Christine among them). It boasts some great talent and it boast some great potential. Yet all that can't save it - I hope some day we'll get a great adaptation, but this is not it.view review +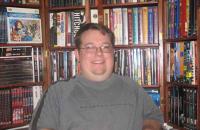 Chris Kavan
Movie God
Chris Kavan - wrote on 2017-08-12 18:35
Reviews haven't been the best, but I'm still going to see this - next Wednesday since it looks like it will still be playing. Still, my hopes are mostly dashed and I look forward to It - which looks like it will not only be a proper adaptation, but maybe be the rare Stephen King movie that improves on the source material (early, but those trailers have been spot on). You'll also know my final opinion on The Dark Tower soon - I'll post my review that night.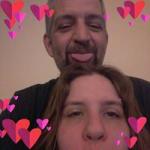 MovieGal
Aspiring Actress
MovieGal - wrote on 2017-08-05 16:16
Seeing this movie has been on my bucket list since I first heard of the possibility about 3 years ago. I finally get to see it tonight, and I couldn't be more thrilled. I only hope the movie is as good as the hype. So many people haven't even heard of the books, much less read them, but I've read every single one. I'm honestly not sure about Idris Elba as Roland, but I think he's fantastic, and I'm willing to give him a chance. I'll be sure to write my opinion as soon as I get to see the movie.
Post a Comment