Watch Trailer
Add to List
Request Correction
Write Plot
Write Review
Movie Information
Quick Reviews
Full Reviews
Movie Lists
Movie Talk Posts
Looneymanthegreat - wrote on 2014-08-25 18:09
One has to remember that not everybody is a movie fanatic.  Most people are very casual in their movie going, and only go see movies if their friends or going, or if it's something they want to see as a family.Take for instance Pacific Rim.  It had huge buzz in the movie nerd community due to the fact that Guilermo del Toro was directing and that it was about giant robots, but the box office was underwhelming.  It goes to show that in order for a movie to make big bucks now-a-days it has to not just intrigue people like us, but people who don't really like movies that much as well.  And it has to get people like that excited enough that they are willing to fork over movie theater money.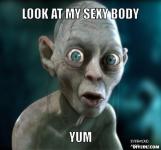 smeagol
Producer
smeagol - wrote on 2014-08-25 15:46
yea same with the tom cruise movie another one that didnt do well even 300 it all seems very odd to me.out of the choices at the cinema if they have seen guardians why arn't they watching the others. , sin city has a good rep and awesome cast seems even the best actors cant get viewers. were in a superhero land now which is fine but i dont want it stopping them making other movies. anything else seems to be struggling when turtles which ive not seen a good review on yet is beating those films its worrying lol
Chris Kavan - wrote on 2014-08-25 12:34
I know I would watch Sin City (and most likely Expendables 3) before you could get me to watch the new Turtles movie. Guardians was worth it, though.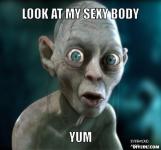 smeagol
Producer
smeagol - wrote on 2014-08-25 05:26
The world has gone mad. first the expendibles now this film. i just dont get it. seems unless your a super hero now forget it at the box office.how does a turtle film beat those is beyond me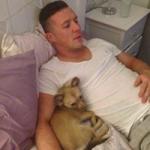 Kenny
TV Extra
Kenny - wrote on 2014-08-25 01:28
Can't wait to see it, think it's been 9 years since I left the cinema after seeing the first one and thought to myself, man that was amazing. Can't wait for the next one. 9 bloody years, hope it's worth the wait
Chris Kavan - wrote on 2014-08-24 14:39
I still think this movie would be good if you liked the first one, but the box office... just ouch - I didn't think it would fare nearly that bad.
Looneymanthegreat - wrote on 2014-08-21 20:57
I'm going to go see it tomorrow afternoon.  I'll probably post a review shortly afterwords. So if your on the fence, I might be able to push you one way or another.
Chris Kavan - wrote on 2014-08-21 18:57
I'm still looking forward to this one, but early indications are the
nine-year gap between films is probably going to hurt its chances at
become a box office titan. But I'm still impressed by the trailers. pccasestudy
TV Extra
pccasestudy - wrote on 2014-06-24 10:09
Definitely have high hopes.  It looks amazing.
Looneymanthegreat - wrote on 2014-06-19 07:57
I'm usually the opposite. I always assume that if there's a lot of space between a movie and it's sequel, I assume the sequel is a desperate cash grab (instead of a calculated one
.) But the truth is that the only way to know is to see the movie, and I'll definitely check this one out.
Post a Comment