Watch Trailer
Add to List
Request Correction
Write Plot
Write Review
Movie Information
Quick Reviews
Full Reviews
Movie Lists
Movie Talk Posts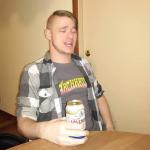 Snoogans
Movie God
Snoogans - wrote on 2012-03-03 13:16
That's one of my favorite documentaries.  This situation with 'Bully' is just a repeat of some of the stories in 'This Film Is Not Yet Rated'.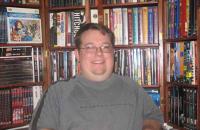 Chris Kavan
Movie God
Chris Kavan - wrote on 2012-03-03 11:09
BTW - if you haven't seen it yet, I highly recommend the documentary This Film is Not Yet RatedEven though it was made in 2006, things obviously haven't improved much since then. It's not the rating system itself that is necessarily flawed, but the people behind it have their own agenda, and I just don't think they're changing with the times.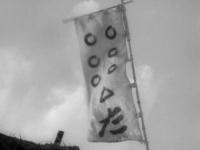 Jase
Producer
Jase - wrote on 2012-03-03 10:30
What I think is particularly stupid is that you can use certain words once and receive a PG-13. If you repeat them, you get an R. What makes saying something twice worse than saying it once? If anything, shouldn't repeating something take the sting out of it?I wish several studios would get together and stop having their films rated by the MPAA. I don't think the National Association of Theatre Owners would make such threats if they were at risk of losing a lot of money. It's crazy that filmmakers have to compromise their art because some parents think that certain words are inherently bad and that kids need to be shielded from them. But, if ratings are necessary, maybe people could come up with a clear, transparent rating system that isn't so inconsistent and arbitrary if the current system goes away. I don't see it happening anytime soon, but it'd be nice.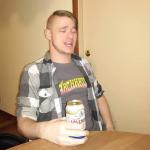 Snoogans
Movie God
Snoogans - wrote on 2012-03-02 23:12
You can't put a movie rating on real life.  Leaving out harsh language would only take away from the realism that the film portrays.  I have no doubt that any 13 year old would've already heard those words on a daily basis.  Documentaries are a different game than the classic narrative of feature film and shouldn't have to be classified under the same (flawed) movie rating system.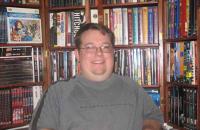 Chris Kavan
Movie God
Chris Kavan - wrote on 2012-02-29 10:42
Weinsteins Vs the MPAA Over Bully.Here's the breakdown of this story:The anti-bullying documentary received an R rating from the MPAA. Harvey Weinstein appealed the rating, on the basis that a movie targeting teens would lose pretty much all of its impact if the target audience couldn't watch it (or have it be shown in schools). The appeal was denied (by one vote) and now the Weinstein's are threatening to leave the entire MPAA system behind. Meanwhile the National Association of Theatre Owners have countered that if they don't tone things down, all future Weinstein Company films may received an automatic NC-17 (including Bully).An online petition has gone up and has garnered nearly 150,000 signatures urging an overturning of the rating. Though these petitions are more symbolic than anything else, there is a lot of passion behind some of the people who want a PG-13 classification.You can follow the timeline here:http://www.imdb.com/title /tt1682181/news#ni2358880 8What is your stance? Personally, I find it odd that a film like Mission: Impossible - Ghost Protocol can receive a PG-13 despite an abundance of violence while a film like Bully gets an R over salty language. Are we still in the 50s here, people? Do you think teens don't hear worse pretty much every day?
Post a Comment