Watch Trailer
Add to List
Request Correction
Write Plot
Write Review
Movie Information
Quick Reviews
Full Reviews
Movie Lists
Movie Talk Posts

Amadeus
Movie Star
Amadeus - wrote on 2016-12-01 17:00
It was fun, I was on board with the vibe for the most part.. and Tim Miller shows promise as a director..but that script.. stacked to the ceiling with one liners and medicore jokes. Every thing out of Ryans mouth felt forced and 'hey isn't this clever.' They could have eased up just a bit on the snidery.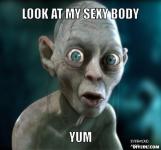 smeagol
Producer
smeagol - wrote on 2016-05-16 09:28
it was ok, reminded me of the donkey from shrek though ( a little annoying) i liked the more serious parts though. it kind of mixed a lot into it. so it appealed to everybody, part it wa slike it  wanted to be tough and serious the other more jokey and silly.  i dont get the adult thing. it wasn't like a 18 or anything overall good movie not amazing but good. better than the others though i have not seen batman v superman yet etc and that i might like if its dark.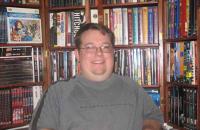 Chris Kavan
Movie God
Chris Kavan - wrote on 2016-02-15 18:43
Considering all the records Deadpool broke, I would say the hype, for once, was indeed warranted. Plus, it was just a really fun movie. Definitely for adults, though, it earns that R rating.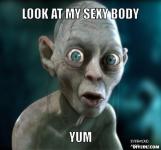 smeagol
Producer
smeagol - wrote on 2016-02-10 09:44
super hero movies have ruined my love of movies. now search movie news its all super hero movies and star wars,have no idea anymore what new movies are out or coming out or any good as all swept by the way sidethis one has got far to much hype i,ll check it out though but looks a bit too silly for me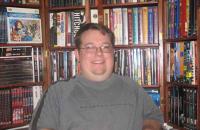 Chris Kavan
Movie God
Chris Kavan - wrote on 2016-02-02 20:21
Out of all the superhero movies that have come out (and, let's face it, there have been a lot) - Deadpool is in a class on its own. You don't often see an R-rated superhero movie (there are exceptions - Punisher and Kick-Ass being the most notable) but this one looks damn entertaining and Ryan Reynolds is tailor-made to play the Merc with a Mouth. As much as I like to think myself a connoisseur of more serious films - damn, I'm really anticipating this one.
Post a Comment