Watch Trailer
Add to List
Request Correction
Write Plot
Write Review
Movie Information
Quick Reviews
Full Reviews
Movie Lists
Movie Talk Posts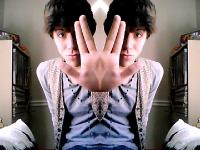 Austin Shagwell
Producer
Austin Shagwell - wrote on 2009-03-10 16:28
Personally, i found this movie to be severely OK.
i thought Kate Winslet's performance was good, but overrated.
i also thought (and i might be the only person in America to think this) that Michael Shannon deserved the oscar more than Heath Ledger.
Alex - wrote on 2009-02-20 11:01
You have valid points. I do disagree though.  I feel that you can tell what is making them feel this way.  You can see it is because of the Joneses that they want to have a house, have a car, have a job, have children.  It is the way society perceives them that they must be. This is true because if you look at the old couple, you see the same things.  If their friends leave, then they get jealous (as with the young couple as well).  I feel sorry for them because they had to feel like they were only doing those things to fit in. In those days (and even some now) it was about fitting in, where as now we are encourage to be a little more unique, even if we are all the same.  Not saying you are wrong, just saying why I liked the movie.  Both AB and RFAD are both much much better movies, but I still liked this one.
patjohnson76 - wrote on 2009-02-20 07:18
Haven't seen The Reader, but the reason I don't like this movie isn't because it's depressing, it's because there's no sympathy for any of these characters.  AB and Requiem at least showed you an emotional journey the characters went on so you could see what the characters were and what they become.  We don't get that with Rev Rd.  We have one scene with the hysterically written line "I want to feel things...really FEEL things" and then seconds later Kate and Leo are screaming at each other.  If we had seen what drove these characters to their unhappiness or the sacrifices they made I'd have some sympathy, but just being told from the start 'by the way, these characters are unhappy, and you should feel sorry for them' doesn't work for me.  Life didn't turn out the way you hoped?  Big deal!  That's true for everyone! 
Alex - wrote on 2009-02-15 11:56
I actually loved this movie.  It was one of the best of the year. I am not sure why people think it is any more depressing than the reader, Requiem for a Dream or some of the other crap that was out there this year - or even American Beauty.
patjohnson76 - wrote on 2009-02-13 08:54
I've actually revised my rating by lowering it to one and a half stars.  It's been about a month since I've seen it and I definitely have a worse opinion of it now, so much so that I've encouraged people not to go see it. Stephen
Aspiring Actor
Stephen - wrote on 2009-02-12 01:06
I liked this movie particularly because it was so unpredictable. Didn't imagine that what appeared to be a mere household squabbling would turn out to be a domestic tragedy.
Alex - wrote on 2009-01-07 12:19
Yeah it probably will be depressing but so was American Beauty.  It is just his style.  Did you like his other movies?
patjohnson76 - wrote on 2009-01-05 09:45
I just can't get excited for this movie.  Don't know if I want to sit in a theatre and watch miserable people being miserable, no matter who the actors are.
Alex - wrote on 2009-01-04 21:57
This is one of the few movies I am hoping will be as good as a movie from last year (ok, I think the Dark Knight and Curious Case are as good as some movies last year). I am disappointed so far this year (2008).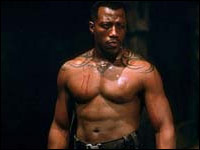 Northeast Kid
TV Extra
Northeast Kid - wrote on 2008-12-31 09:40
I think the book blew ass!  I was so bored.
Post a Comment