Add to List
Request Correction
Write Plot
Write Review
Movie Information
Read Plots
Quick Reviews
Full Reviews
Movie Lists
Movie Talk Posts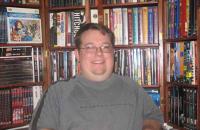 Chris Kavan
Movie God
Chris Kavan - wrote on 2010-04-21 13:04
Untitled Star Trek SequelHopefully this series will continue in the right direction.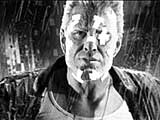 Hush
Producer
Hush - wrote on 2009-05-29 15:13
Just saw it and so far it is the best movie of the summer...
Alex - wrote on 2009-05-11 09:17
Will this become bigger than Wolverine?  Everyone hear seems to think it is better.
star trek is gonna rock...
Alex - wrote on 2008-11-22 13:05
Saw the new trailer.  I have to admit that it was good to hear the "red alert" noise that relays evidence of Star Trek.  It looks like it could be decent.  I am not a fan of child actors, so hopefully the children won't last long on the big screen.  It too could be too much of a action flick and leave behind what made the series so incredible all of these years.  They pushed the release date to next year some time.  I hope that is a good thing.
Alex - wrote on 2008-11-18 23:05
Not sure.  I have confidence in Abrams - but I am not a huge fan of the old movies, only The Next Generation ones.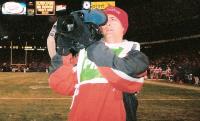 DB
Director
DB - wrote on 2008-09-23 00:04
I am a big star trek fan, and I greatly enjoyed almost every movie.Here is the big problem with this movie that I am fearing big time.  Every Star Trek movie so far has had a tv series preceding it.  This one does not.  I don't care if it's a young Kirk or Spock or not, we have two hours to get immersed in a different Star Trek universe and to enjoy a movie.I don't think that's going to go well.  Star Trek fans will enjoy it of course, but it won't be a great movie I almost guarentee.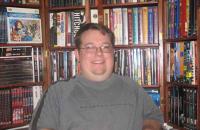 Chris Kavan
Movie God
Chris Kavan - wrote on 2008-09-22 11:17
I prefer First Contact myself, but I'm looking forward to this blast from the past to see if J.J. can jump-start this franchise again. I really liked Mission Impossible III, so I know he can direct and his TV experience shows he can do sci-fi, now I just want to know if he can create the total package.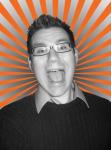 Joshua
Movie Star
Joshua - wrote on 2008-09-19 14:15
Anything with the Next Generation cast is no good.  "Wrath of Kahn" is the one for me.  I'm excited to see this.  I'm a JJ Abrams fan.  Oh, and Kevin Smith said it was done well, and he knows what's good.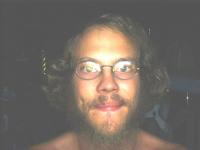 bigbro
Director
bigbro - wrote on 2008-09-17 10:03
yeah, first contact was probably the best but i thought Nemesis was a pretty close second
Post a Comment