3.5/4

N/A

1.5/4

3.5/4

2/4

2/4

4/4

2.5/4

2/4

3.5/4

3.5/4

3/4

3.5/4

2.5/4

3/4

1/4

4/4

4/4

3.5/4

4/4

3.5/4

4/4

3/4

4/4

3/4

Next 25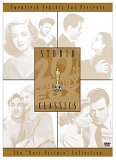 Sunrise: A Song of Two Humans
Sunrise: A Song of Two Humans review
4/4 stars
In the introduction: "Under the open sky on the farm...life is much the same; sometimes bitter, sometimes sweet." One of the most complete silent films probably ever produced that utilizes animals, weather, realistic sets and various symbolism's by just focusing on the faces of the artists. Back in the day where entertainment was simple thru convincing acting to show emotions and brilliant direction. A complete movie experience that is truly inspiring and vibrant. One would wonder how certain scenes were created because of its era of production.

A Woman from the City (Margaret Livingston) gets in-between the Man (George O'Brien) and the Wife (Janet Gaynor) who lives with their child. The Man and Woman meet and discuss on moving to the city together. The Man and Wife then stumble into the city and witnesses a marriage and wander throughout the city.

This picture was one of the few who won the very first Academy Awards (won Best Actress, Cinematography and Unique and Artistic Production). Visual effects or CGI was not even present then and yet there are scenes when you scratch your head and think how they portrayed it to perfection. O'Brien does a great job in conveying his thoughts while the editing was inserted to bring the full effect. The score likewise is emphasized to add suspense to the harrowing act that is about to commence. Janet Gaynor just by looking into her eyes shows innocence, concern, fear, doubt and sadness depending on the scene. The supporting cast adds to the already wonderfully crafted premise. It shows some comic relief after the horrific boat scene.

The screenplay simplistic yet powerful: Man - "Forgive me." and "..I couldn't give-up hope." - old man/rescuer. The then innovative film symbolized temptations, dreams of sophistication, transformation, fate, differences in locations/values, importance of marriage, appreciation, forgiveness, hope and love. Sunrise: A Song of Two Humans is touching, funny, and flawless from all aspects despite its age. This can be values in repeat viewings to see where most films really started out.