2/4

2.5/4

2.5/4

3/4

3/4

3/4

3/4

2/4

3.5/4

3.5/4

3.5/4

3/4

3.5/4

3.5/4

4/4

3.5/4

3.5/4

2.5/4

4/4

3/4

3/4

3/4

3/4

3/4

3/4

Next 25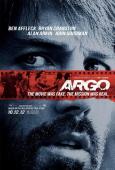 Argo
"Argo f*ck yourself"
4/4 stars
Iranian revolution explodes and six Americans managed to escape from their embassy and hid themselves at the Canadian Embassy. Soon, the Iranian authorities will figure out about this escaped Americans. Now, a CIA agent has to get them out, by faking a film production.

***

Wow! REALLY WOW! I did not expect this film to be this brilliant! At first I thought it would be another boring Oscar-nominee movie, but I was completely wrong! I love how the production made it to look as if they filmed it on the exact date and time of this based-on-true-story film. I felt like I was really there and was able to witness the whole thing.

The film delivered a mixture of good drama and excitement, and fun at some parts of it. Good screenplay, good directing obviously, and I should say, good performances by the actors. This deserves 4 out of 4 stars. Deserved the awards they received. This film was packed with several EXCELLENT sequences, the thrill was there and the climax was not disappointing! After seeing this, I knew this would win OSCAR's Best Picture.

DEFINITELY LOVE THIS FILM!