3.5/4

4/4

4/4

2.5/4

3.5/4

2/4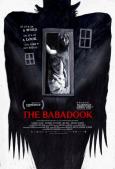 The Babadook
The Babadook
3.5/4 stars
An unnerving psychological horror film. What it is about and what it is really about are two different things. It's about a woman raising her difficult young son, and doing so alone because the husband was killed in an auto accident. The accident took place while the couple were on their way to the hospital for the boy's birth. The story takes place 6 or 7 years later. The mother is a very sympathetic figure, as the boy truly is difficult and because she has never properly faced her grief over her husband's death. A children's book is found in the boy's room - Mr. Babadook. The book is only several pages long, and features strange drawings and short verses. They outline the story of Mr. Babadook, a story which begins pleasantly enough and ends ominously, but openly (see the movie). A series of events take place which are increasingly unusual. Throughout the tension is ratcheted up, child becomes more and more difficult, and the mother loses her control, if not her sanity.
So, the movie is about the Babadook entering their lives, the tension, fear, and danger growing increasingly urgent, and the ultimate climax. The monster itself is frightening in the way some abstract nightmares are - ill-defined, not quite real, but a genuine threat.
The film is really about grief, and how it can affect people in different ways. How, if not faced, it can become something else entirely. The movie is chilling and disturbing and may not soon leave you. The ending, depending perhaps on how you view things in general, is either a relief of sorts, or vaguely sad. Or more than vaguely. Because "if it's in a word or in a look, you can't get rid of the Babadook", and nor can you ever fully get rid of real grief.