1.5/4

3/4

3/4

1.5/4

3/4

3/4

2.5/4

2.5/4

3/4

3/4

3/4

2.5/4

1.5/4

3.5/4

1/4

3/4

2.5/4

1.5/4

2/4

2/4

1.5/4

3/4

1.5/4

3/4

3/4

Prev 25 | Next 25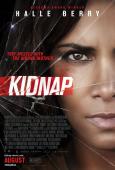 Kidnap (2017)

1/4 stars
"Kidnap" delivers more laughter than thrills.

The unintentional comedy mostly comes from the terrible camera work and that horrible rap song at the end. I couldn't believe what I was hearing.

But I'm glad an Oscar winner like Halle Berry is in "Kingsman: The Golden Circle" next. I mean, it's not going to save her whole career, but at least it's an actual movie and no "Kidnap" or "Catwomen". It's been awhile since she's been in anything that's worth calling "good".