1/4

0.5/4

1.5/4

1.5/4

3/4

3.5/4

3/4

1/4

1.5/4

3/4

1/4

1/4

2.5/4

1.5/4

2.5/4

3.5/4

3/4

2/4

3/4

2/4

3/4

3.5/4

1/4

3/4

2.5/4

Next 25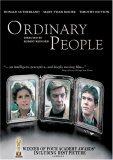 Ordinary People (1980)
Ordinary People - Review
3/4 stars
If you thought "Manchester by the Sea" left you feeling physically broken, then wait until you see this.

I mean, holy shit was this life draining in the most effective way. An impressive directing standpoint for Robert Redford himself. The performances all around were all just brilliant. Half of the time it didn't feel like acting. Especially from Mary Tyler Moore and Judd Hirsch which to me was they strongest performance.

But Timothy Hutton and Donald Sutherland were the ones that got to me the most. This is some of the greatest acting I've ever seen from any other actors. I didn't feel overly dramatic, but real. The boiling rage, guilt, and sadness were all shown without any line spoken.

The only issue I have is not with the movie itself, just with the year it was release. While I liked the movie overall, but better than Ranging Bull"? I don't think so. I'm not down grading the movie because of that, it's just something that bugged me. Just a saying really.

Still a good movie and you should check it out if your haven't already. Be prepared for it.