1/4

0.5/4

1.5/4

1.5/4

3/4

3.5/4

3/4

1/4

1.5/4

3/4

1/4

1/4

2.5/4

1.5/4

2.5/4

3.5/4

3/4

2/4

3/4

2/4

3/4

3.5/4

1/4

3/4

2.5/4

Next 25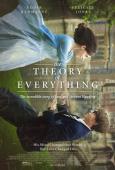 Theory of Everything
The origins of the great genius.
3/4 stars
Stephen Hawking: "There should be no boundaries to human endeavor. However bad life may seem, while there is".

The movie tells the origins of the great genius today Stephen Hawking. He falls deeply in love with fellow Cambridge student Jane Wilde. Once a healthy, active young man, Hawking received an earth-shattering diagnosis at 21 years of age. With Jane fighting tirelessly by his side, Stephen embarks on his most ambitious scientific work, studying the very thing he now has precious little of - time. Together, they defy impossible odds, breaking new ground in medicine and science, and achieving more than they could ever have dreamed.

I have seen many actors in the past taking on roles where their play people based on real life with have a serious disease or a disability which involves a lot of training to get the body movement and the speaking spot on, many actors nailed that and so dose Eddie Redmayne.

Theory of Everything is a movie that get's straight to the point and doesn't waste your time with scenes that could have felt unneeded or filler like the TV show The Walking Dead dose all the time.

Eddie Redmayne did the most spectacular, flawlessly brilliant performance I've seen in him in... well in small roles really, this is his actually big role and I hear some Oscar buzz about his performance and I wouldn't be surprise if he get's nominated because he was fantastic in this movie. He got the look, the movement and the speaking like Hawking.

If I had to compare the score to this movie it would be The King's Speech, you know the piano music that so relaxing and peaceful to listen to. Music like that for some strange reason makes my feel more life inside of me, and the people who did the music I give them two thumbs up for that.

But what the movie dose lack on is that they didn't really sell the fact that Hawking is a genius, and we know that he is but in this movie everybody didn't really seem all that filled with his mind blowing work, everybody was all like "Yeah great job man, that's some good stuff". but really they should be losing their sh't over how smart Hawking was.

Theory of Everything is a well made Biography movie with fantastic performers from Eddie and Felicity, excellent directing and a pretty nice score.