3.5/4

3/4

4/4

2.5/4

4/4

4/4

4/4

2.5/4

2.5/4

3/4

3/4

2/4

2/4

2.5/4

3/4

2.5/4

2/4

2.5/4

3/4

1.5/4

2/4

4/4

2/4

2/4

2/4

Next 25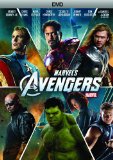 Avengers, The (2012)
Fans of this film will not like this review
1.5/4 stars
A few of the loyal readers of my reviews have been busten' them on my thoughts of the most anticipated superhero movie of the year. Hear it is however you might be a shad dissapointed cause i surely was!! Zzzzzzz!! the storyline was incredibly boring. Now i know a lot of my mates will state that i'm not a comic book fan or something, that couldn't be more further from the truth. I had the same feelings with '78's Superman The Movie starring Christopher Reeve although i preferred the sequel. The same goes for Chris Nolan's 'Batman Begins' i liked the sequel and the thrid instalment better. Maybe this will be the same continuing pattern for any sequel slated for 'The Avengers'??

I thought about my probelms with this fim and what it all comes down too is too much unessecary dialogue. My wife(who thought this movie was alright) mentioned that some films need building up with charector introductions and backgrounds as to ehich i replied "That's crap!! Anybody who is a fan will know what the charectors do and dont do!!" I didn't like the whole storyline with Thor's brother Loki looking to posess the teseract and item that at the beginning of the file was watched with a not so careful eye by Nick Fury's(Samuel Jackson) Sheild Organization. My other problem was some of the actors who portrayed pur band of merry super heroes.

Aside from Mark Ruffalo(Banner/The Hulk) and Robert Downey Jr. (Stark/Iron Man)as they not only did a fantastic job portraying their charectors they also made them cooler then the other side of my pillow!! The Hulk is one of my all time fave super heroes so maybe i'm a tad bias as far as he is concerned? I have also stated that in any Iron Man film i reviewed that Downey Jr. owns that role. Chris Hemsworth (Thor) dull Chris Evans (Capt. America) dull i would love to say that Jeremy Renner (who i loved in all of his other movie roles) was great as the arrow shooting Hawkeye but i can't i found his portrayal the dullest of the lot!!!

Ooops i almost forgot to mention that i actually liked Scarlett Johannsen's portrayal of the martial arts ass kicking Black Widow she actually brought some colorto one of my least favorite comicbook charectors. Actually after saying that i think i would quite willingly slap my money down to see a sole movie on Black Widow something like they did with ''05's Elektra. Anyhow there so little things i actually liked in this film so i wont take up much more of your time but it was anytime Stark or Banner where present on screen. So slam away at me fans of 'The Avengers' I have spoken my mind!!