2/4

3.5/4

1.5/4

3.5/4

3.5/4

1.5/4

0.5/4

2.5/4

1.5/4

3/4

2.5/4

3/4

1.5/4

1.5/4

0.5/4

3.5/4

2.5/4

3/4

3/4

1.5/4

1.5/4

1/4

3.5/4

3.5/4

3/4

Next 25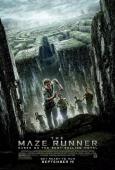 The Maze Runner
Better than the hunger games. creatures and teens
3/4 stars
Another movie that has that hunger games kind of theme. its about a community of teens who have been sent to this maze one by one over time and have no memory of their past lives all they remember is their names. they cant escape as the only way out is through the forever changing maze which is guarded by creatures that hunt them., all changes when thomas turns up and refuses to give up finding a way out.
i really enjoyed this. when it ends it makes you want to watch the 2nd one just to see what happens next. also unlike the hunger games and others where no one actually dies or rarely . this movie is much more real where people die and theres a real threat with the creatures .and also there's no silly romance , though a girl does turn up and i'm sure the romance will start in the sequel but for now this is all action and mystery., the ending is good and unexpected with a nice twist.
when it comes to movies it may not be the best but its sure better than most of these type of survival movies.
the next one looks interesting. i predict a indoor maze next time.