2/4

3.5/4

1.5/4

3.5/4

3.5/4

1.5/4

0.5/4

2.5/4

1.5/4

3/4

2.5/4

3/4

1.5/4

1.5/4

0.5/4

3.5/4

2.5/4

3/4

3/4

1.5/4

1.5/4

1/4

3.5/4

3.5/4

3/4

Next 25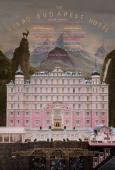 The Grand Budapest Hotel

3.5/4 stars
This movie is full of charm . it feels like a nice old black and white movie but done modern style but with all that charming humour and and english feel to it.
i really liked it. great cast, it looks amazing and the lead actor was so good like a young david niven.
The split screen sections while i understand the motive i could of done without it.
but if you want to watch a very nice movie with good subtle humour and charm then this is perfect.