2/4

2/4

2.5/4

2/4

3.5/4

2.5/4

2/4

2.5/4

2/4

2/4

2/4

3/4

3/4

3/4

2.5/4

2.5/4

2.5/4

2.5/4

2/4

2.5/4

2/4

2.5/4

3/4

3/4

2.5/4

Next 25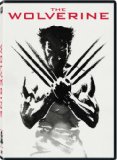 The Wolverine
Different Approach, but still Fun to Watch!
3/4 stars
Great opening as we witness our tormented hero trying to forget the past in the stark Alaskan mountains but it doesn't take long for Logan to get drawn back into his old kick-ass ways as he is forced to protect the weak and stand for what is right after some hillbilly bear hunters wound his only friend, a grizzly bear with a toxic dart and leave him for dead.

The agile, red headed sword-wielding wrath, Yukio (Rila Fukushima), tracks the Wolverine down to a tavern as he is about to kill the bear hunter. She is on a mission to invite Logan to Japan on behalf of a Japanese guy Yashida (Ken Yamamura) whose life he had saved during the Nagasaki bombing in the Second World War. Yashida, a humble army commandant then, is now the most powerful man in Japan spearheading an industrial conglomerate. He offers Logan the chance to let go of his superpowers so that he can lead a normal life. Logan refuses but loses his regenerative powers anyways, and quickly gets entangled into a web of blood and deception when assassins try to kill Yashida's granddaughter Mariko (the beautiful Tao Okamoto during the old man's funeral. Logan rescues her and they go on the run together while falling in love.

Unlike the other movies, there are only three other mutants in this film, Yukio who can see people's deaths, super villain toxic spitting Viper played menacingly by a slinky blonde Russian Svetlana Khodchenkova and the Silver Samurai (which isn't strictly a mutant because the person who is the Silver Samurai was not born with any superpowers).

Who doesn't like samurais, shadowy ninjas, and vicious yakuza thugs? I particularly enjoyed the bullet train scene and thought that the various martial arts sword fighting and arrow sequences are cleverly done as was the giant robotic samurai warrior.

A good blend of martial arts, samurais, mutants and robots; this is a fun action packed film and I am sure you'll enjoy it immensely.