2/4

2/4

2.5/4

2/4

3.5/4

2.5/4

2/4

2.5/4

2/4

2/4

2/4

3/4

3/4

3/4

2.5/4

2.5/4

2.5/4

2.5/4

2/4

2.5/4

2/4

2.5/4

3/4

3/4

2.5/4

Next 25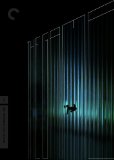 The Game
Mysterious and suspenseful!
3/4 stars
"I was drugged and left for dead in Mexico - and all I got was this stupid t-shirt"

Nicholas Van Orten (Michael Douglas) is a self-important, officious, extravagantly wealthy financier banker who has always been a loner. On his 48th birthday, the same age when his father committed suicide, he receives a mysterious gift from his younger brother named Conrad (played by Sean Penn) - a ticket for something known as 'The Game.' Nicholas' curiosity is peaked and he signs up for the game at CRS, Consumer Recreation Services. He does a day's worth of testing and then is told that CRS couldn't make a game for him. Shortly after that he finds himself in a real life game where he is the victim of fraud, his house is broken into, there are attempts to kill him and his brother is committed. Van Orten is left to try and solve everything himself, using only his wits and whatever sense is left in him.

I'm a sucker for films full of mystery. The first half really drew me in. The intrigue was fantastic. I was riveted to my seat as Michael Douglas peeled back the layers of lies in an attempt to find the truth and there is an underlying feeling of helplessness. I also liked Deborah Unger as the "waitress" Christine.